Multiples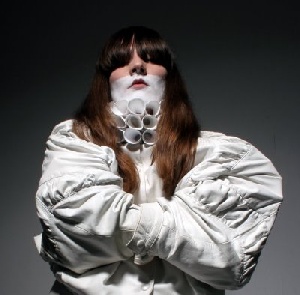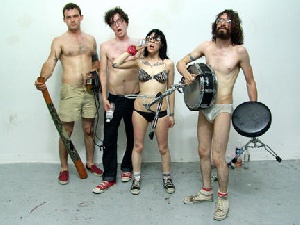 03. May 2008 20h, A4 - Zero Space, SK_Bratislava
Planningtorock (UK), AIDS Wolf (CA), Michal Valent (SK) (dskg), Georgij Bagdasarov (AM/CZ)
A4 – Associations for contemporary culture, Atrakt Art
performance, concert, party, streaming

 
Stream:

rtsp://multiplace.sk:9000/bratislava.sdp
http://multiplace.sk:8000/multiples.ogg
or download streaming player: www.videolan.org/vlc/
 
Closing music event in Bratislava with three spectacular projects.

WHATS THE ROCK is an ephemeral voyage into an indefinable surreal world created by british musician and video artist Janine Rostron (aka PLANNINGTOROCK) where a stunning array of her own characters roam the stage accompanied by a hypnotic brew of gothic and classical music curiously melded with hip-hop, techno, and pop. Blurring the well-traversed boundaries between a conventional rock concert and the performance art stage, Planningtorock, together with artists Leif.E.Christensen (DE) and Evans Hankey (USA), has stitched an extreme carousel of sensory-overloading stage show, video pieces, light and stage installation into what Wire Magazine terms "neo vaudevillian kaleidoscope."

AIDS WOLF is the crazy experimental-noise from Montreal. The musicians answer to the beautiful names of Special Deluxe, Hiroshima Thunder, Him and Barbarian Destroyer. Their violent mixture of wailing guitars, tribal beats with proper, rattling brass as well as the childlike squealing voice of Special Deluxe Chloe emphatically defy conventional song structures.

WAYS OF OTHER WAYS is internet improvised performance between Michal Valent aka d1s2k9g3 in Bratislava and Georgij Bagdasarov in St. Petersburg.